This is just a quick follow up. I've been working a bit with the maps recently. They are terrific! Thanks for the good work on an excellent product!
A truly perfect resource – beautiful maps, delightful website, wonderful staff. If you're after accuracy and creativity, stop right here!
I am really impressed. Everything is clearly sorted in layers. It's a breeze to change the layout, size and looks to your needs.
Maps are like fonts: you can never have enough. @onestopmap is my new favourite site. Beautiful vector maps and fantastic service.
I just wanted to say I just purchased a map and am really impressed with the quality. This is exactly what I've been looking for. Thanks for making these available!
Lots of map graphics at the moment, made all the easier by the great @onestopmap #VectorMaps - onest.mp/1pSXhWcz
Trusted By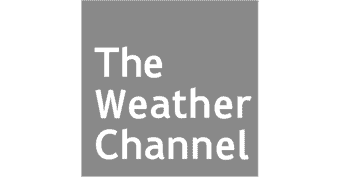 Accurate, yet affordable
Low prices, high value. We take pride in offering high-quality accurate maps at the right price.
Free Map Updates
As the world changes, our maps do too. Have free access to all updated maps in your account.
Downloads Never Expire
Instant download of your maps upon purchase. Downloads never expire and are always available in your account.
Printable Maps
high-quality JPEG and non-layered PDF
Meet our accurate printable maps. Drawn in various map styles (One Stop Map Originals), we offer stock maps that will meet everyone's desire.
A high-quality JPEG and non-layered PDF assure you always get the sharpest prints possible, no matter what size you are printing on. They are perfect to use in print design, in your latest book, as a wall map, and much more.
Use your favourite vector editing software to open the non-layered PDF file format. Change elements, remove things or add stuff to the PDF map, without compromising in quality.

Vector Maps
stay in full control while editing a map
Extensive layering makes it easy to toggle visibility and more. Named objects make finding a particular one (like a river) that much faster. Relevant objects are grouped so selecting a country area will select all areas (like islands) that belong to that country. Text is real text, with fonts used that are in public domain, or maybe already installed on your computer.
Scale your map to any size you want without compromising on quality.
A purchased map package contains several file formats, so it should be no problem editing the map in your favorite vector editing software. We do recommend you use Adobe Illustrator to get the most functionality.
Who we are / What we do
Graphic design and cartography, these two skills are what One Stop Map define. We have more than 20 years of experience in both fields and by combining them we are trying to make maps that are accurate, highly readable and attractive at the same time.
There are a lot of maps made every day, and a lot of good ones too. We don't pretend our maps are the best of them all, but we do want to achieve a certain level of quality. If you have made maps before, you know it takes time to get a decent and accurate map. And that is what we did. We took our time to develop original map styles that could potentially meet your expectations of a good map.
We have plenty of free maps available in each of our map styles. We urge you to try them out and see for yourself if they can be an added value for your work.
Be sure to follow our blog, where we go into more detail about several aspects of the world of cartography. We are not sparsely with our insights and are happy to share anything that can be an asset for you or your work.
Let our maps be the starting point to make your best work yet.
On the Blog
our insights and tips
Tune in for all kinds of stories about cartography and graphic design.
Whether you are a seasoned cartographer or just a person with an interest in all things map, we are sure we have something for you.
Things you can expect are, amongst other: inside tips, practical step-by-step tutorials, in-depth information about our map styles, general news about One Stop Map, political changes in the world, a sneak peek behind the scenes, reviews of the software we use, free stuff and more.
You won't find an article every day. Instead, we try to focus on quality content.
Interact directly with us through the comments. We are happy if we can help you out with any questions or comments you may have.
Map Bundles
map the world
Grow your map collection fast and even more affordable with our map bundles. A map bundle contains maps on a particular topic, offered at a strongly reduced price. Discounts can be up to 70% and more.
All bundled maps get the same advantages as individual maps. They can be downloaded separately in your account and will receive free map updates.
Free Maps
printable maps | vector maps
Looking for an accurate outline map of a country? Want to see our maps in action? You can. Just head on over to our free map section. We have free maps in every map style, free maps for every country of the world and much more. Check back regularly as we are adding free maps all the time.
Our free maps are available for download under a Creative Commons License (CC-BY). It is the most accommodating CC license available. Basically, you can use our free maps on your website, in your design, with items for resale and more. Just credit One Stop Map, and you are all set.
Map Styles
One Stop Map original
How can you make a map more readable and attractive? It is a challenge that can take time and a lot of effort to get it right. We have gone that extra mile by meticulously crafting and designing several original map styles.
Of course, you can always dial in the values that you love by using our vector maps. All objects are editable and individually selectable.
Licenses
CC-BY 4.0 | Royalty-Free | Extended
Free maps are published under a Creative Commons Attribution License (CC-BY 4.0). You can do anything with the maps (even commercially) as long as you give credit to One Stop map.
Purchased premium maps always come with a Royalty-Free License.
This license covers all your personal or commercial needs (even for resale), given that:
the map is an incidental part of your design (only required for resale)
the map/files are not shared within items/goods where they can be extracted in their original form
An extended license comes in when you want to use the map as the primary element in your design for resale (like atlases, books, wall maps, shirts). Contact us for more info about our very affordable extended license pricing.
Graphic Design
Motion Graphic Design
Infographics
Presentations
Education
Big Wall Maps
Web Design
Documentaries
Maps in Classroom
Print Design
Photobook
Personalized Maps
Data Visualization